Hello
The Blog
This blog was created for me to share my life journey.  I love healthy eating as well as working out so I hope to be able to share new meal ideas and workouts as well as get ideas from all of you:)  Of course, there will be the occasional indulgence as well!  My favorite exercise is running and I love training for races year round.  I have run 4 marathons and several other 1/2 marathons and shorter races.  This is my true passion as a way to keep fit.  I haven't found a way to beat the runner's high although a balance is always good, so I do yoga, bootcamps, hiking, and whatever else comes my way.  I am always game to try new workouts as well!
My blog will feature yours truly, my husband, David, our little fur baby, Otis, and in March, our newborn, Aiden!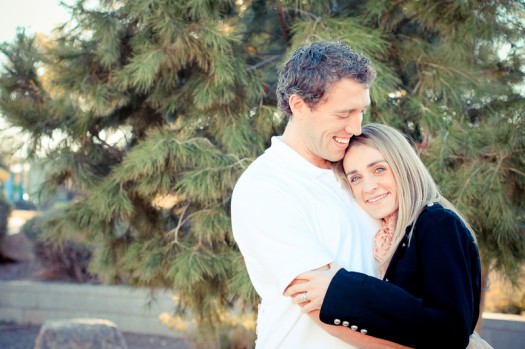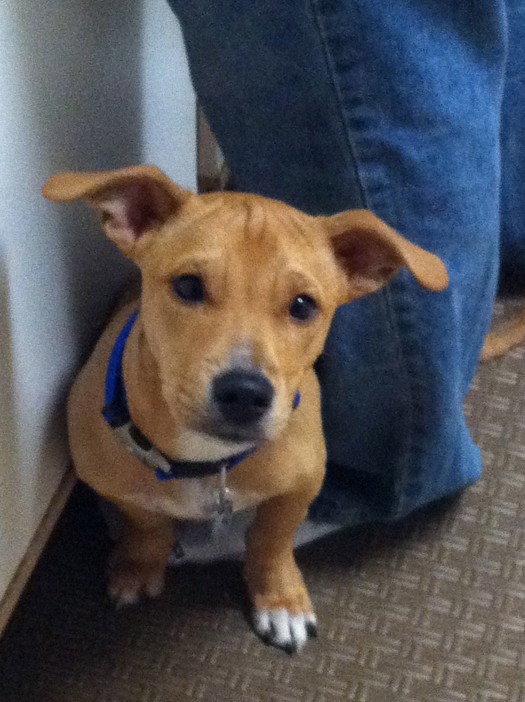 The Face Behind the Name
My name is Ali Damron.  I live in Aurora, CO with my husband trying to figure out life as a pregnant woman and in March 2013, new parents.  We got married in Sedona, AZ May 7th, 2011.  I am a licensed Acupuncturist and owner of Denver Acupuncture and Wellness in Parker CO.  I have been an certified ACE personal trainer since 2006 and have worked in several different settings training people.
I grew up in Scottsbluff, NE, a little town that still has a small piece of me.  I have a little close-knit family that has since spread out over the country too.  I moved to Arizona to go to Arizona State University to get out of Nebraska and experience something new.  I had so many great college experiences and ultimately met my husband here.  At ASU, I majored in Recreation and Tourism Management with a Minor in Business.  I was sure that I wanted to be an event planner or personal trainer.
A year after college, I decided it was time for something big to happen in my life.  I wasn't sure the corporate world was for me and I missed my freedom.  I decided to move out of my apartment, put my stuff in storage, quit my job, and start settling my curiosity about the world.  I traveled to Bangkok, Thailand, several places in Malaysia, Sumatra and Bali, Indonesia, the East coast of Australia, and the North island of New Zealand.  This was the best experience in my life.  I saw so many things I didn't know existed and I feel like I found myself on that trip.  After 4 months, I my husband (then boyfriend) and I decided to return stateside to see what else was in store for us.
After waivering a bit on what to do next, we ultimately moved back to Phoenix, where we met and I decided to bite the bullet and go back to school to be an Acupuncturist, since that's really what I wanted to do since college.  I am happy with my career choice so far and can't wait to be finished with school.  We are planning on moving to Denver, CO when I get done to enjoy my family and the outdoors.
Diet Philosophy
I make a strong effort to eat healthy about 90% of the time.  I'm a human so I occasionally crave the unhealthy foods that we all do…think adult beverages, fried foods and chocolate.  I recently had a food sensitivity test done and when the test results came back, they said I had an intolerance to eggs, dairy, spelt flour, and pecans.  I was in the middle range for wheat and oats, so I try to limit those as well!  I thought it would be really hard to eat food I enjoyed, but as it turns out, it's not!  I don't even miss those ingredients most of the time. I try to get vegetables in my diet each day as well as several fruits.  Smoothies are great to pack in the nutrients, so I eat those with my new Vitamix very frequently.  I don't think dieting is the way to go because every time I tell myself "no" to a particular food, I crave it more and eventually fall off the wagon.  Also, every time I decide to do crazy things like the Paleo diet, or Fruitarian diet, after a few days of eating that food, looking at it makes me want to vomit.  For instance, on the Paleo diet, I was not having chicken after just a few days.  But now that I'm off that diet, I love chicken again.  I like a nice balance.  I crave healthy food if I haven't eaten it for too long and plus it can be DELISH!  I'm not going to lie here, I have a hard time cooking meals daily.  I am customed to Lean Cuisines, so this blog is going to keep me accountable to stop eating microwavable meals.  That sounds disgusting when I type it.  So here we go with the "gettin' creative in the kitchen" (my husband will be thrilled too).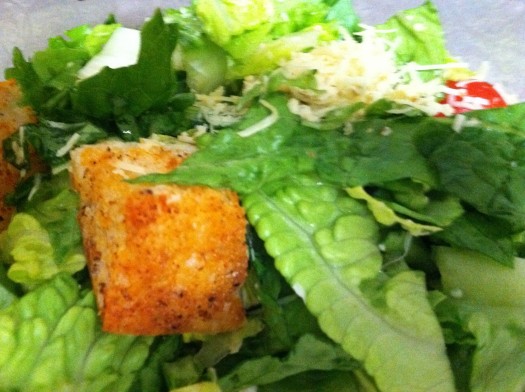 Fitness Approach
I have gone through many phases of fitness in my life.  Sometimes I'm totally into classes at my gym like kickboxing, strength, and  bootcamp and other times I didn't do anything else but run for several months.  I think, here too, that balance is a great thing.  When I was only running for months straight, I was training for a marathon, but I still missed doing other activities. I have done the Insanity challenge, which was an excellent way to fit high-intensity workouts into short spans of time.  One of my new years goals for 2012 is to get weight training into my routine two times per week. I love to do cardio and strength training get abandoned, but no more!  I try to workout 6 days a week doing something and like I said the activity changes.  I know I feel better, sleep better, eat better, and am happier getting this amount of exercise.